5 min read
How Hard Is the GED Test?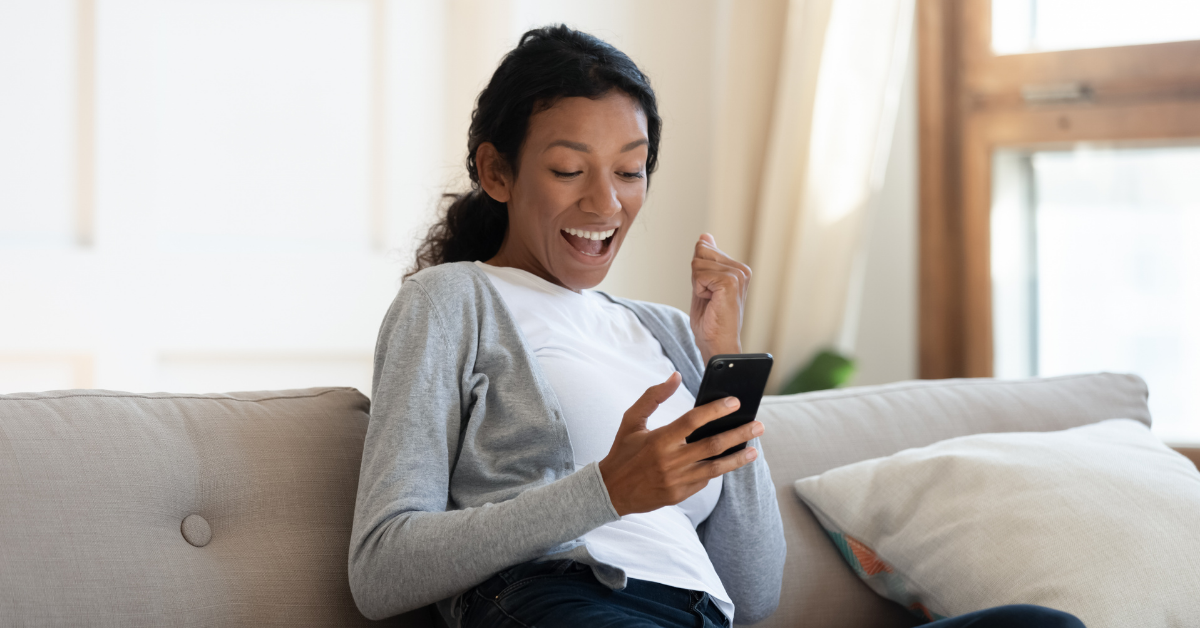 If you don't have a high school diploma, earning a GED is the best way to improve your life. Getting a high school equivalency (HSE) certificate, like the GED or HiSET will improve your job prospects or enable you to apply for college. But how hard is it to get a GED? That depends! The truth is that anyone can pass the test and earn a high school equivalency. It doesn't need to be hard. Keep reading to learn everything you need to know about the GED test.
What is a high school equivalency credential?
In the United States, anyone who doesn't have a high school diploma can fill this requirement by earning a HSE credential. To earn your HSE, you will need to take a test and pass it. Two types of HSE exams are accredited in the U.S. - GED and HiSET. There used to be only one HSE test, the GED, but now all three are available across the country. So, which one should you take? That depends on where you live. Be sure to check this high school equivalency by state guide to see which test is offered in your state.
No matter where you live, you'll be tested on the same subjects and skills. Each test covers the same material, so the difference is not very significant.
How difficult is the test?
It's not as hard as you think. Did you know that you only need to get about half of the questions right to pass? That's right! Depending on which test you're taking, you only need to answer 40-50% of the questions correctly to get a passing score.
Passing the test can be fast and easy, with a little preparation. If you don't study for the test, it might be too hard. Very few people can pass the test without preparing for it first. As long as you put in the time to learn the skills required to pass, the GED test will be a breeze.
Know What to Study. Make a study list of skills you need to review based on the high school equivalency test that you'll take.

Take Your Time. Find a study program that goes at your own speed, so you can make sure you learn well.

Find Prep That's Right for You. If a study program isn't explaining things well so that you understand, it's the wrong program. You should find a study program that explains the concepts clearly.
What's on the test?
Each of the three HSE tests covers the same subjects:
Reading

Writing

Math

Science

Social Studies
There's one key difference. The GED test combines reading and writing into one subject, but HiSET keeps them separate. Altogether, the test lasts about 7 hours total, but you can opt to take each subject separately on different days to make it more manageable.
But what do you really need to know? The HSE test is focused on testing your skills, not your knowledge. That's right. It's not about memorizing facts or knowing dates and names. It's all about measurable skills like problem-solving, reading comprehension, and critical thinking.
Math
Math is the subject most people worry about, so here's an overview of the types of math you'll encounter on the test. The math test requires basic number skills plus geometry, algebra, data, and statistics. The highest level of math on the test will be algebra, and, yes, you will have access to a calculator for most questions.
Science, Social Studies, and Reading
The science, social studies, and reading subjects test your ability to read and understand text, pictures, and charts. That means that you can accomplish a lot with a few core skills that really aren't that hard to learn. If you can pass reading, you can probably pass social studies and science.
Writing
The writing portion of the test includes questions on grammar and spelling and an essay, which involves reading some text and writing about what you've read. Sometimes the essay makes people nervous, but don't worry! Writing an essay uses most of the same skills you need to pass reading, plus a few key additional skills, so it's not as hard as you think. Plus, if you get most of the other questions right, you don't have to score very high on the essay to pass the test.
So, which subject is hardest? The answer is different for everyone. No one has the exact same strengths and weaknesses. Since each subject tests different skills, a subject that's easy for you might be hard for someone else. Regardless, it's a good idea to save the subject you're most worried about for last. Studying the other subjects and completing those tests will improve your confidence and your test-taking ability before you attempt your hardest subject.
You can take a free GED practice test to understand what you need to study and then focus on building your knowledge in a few key areas that you need to improve.
How does the test compare to high school?
High school is four years of classroom work. It builds a wonderful store of knowledge and skills. If you have the chance to finish high school, it's an important achievement. For those who can't finish high school, the GED test and HiSET exam are unbeatable alternatives. It's also easier than acing the SAT or ACT by a longshot.
But what you really want to know is how hard the test is compared to high school. The big difference is that the GED or HiSET test is just that—a test. It checks your ability to apply the most important high school skills. In a way, that's easier. It's one test, not four years of study.
The reason some people find passing the test difficult is because they haven't found a HiSET or GED study program that works for them. A good preparation program (unlike classroom study) should give you as much time as you need. Concepts will be taught with step-by-step instructions to make everything easy to understand with explanations that make sense. With good test prep, the GED and HISET can be fast and easy.
What are passing GED and HiSET test scores?
The GED test scores range from 100 to 200 on each test. Passing the GED test requires a score of at least 145 on each subject test. What does that mean? It means you need to aim to answer about 45% of the questions correctly. Each question is worth a different amount of points, so it's hard to know exactly how many questions you need to get right, but it's good to try for at least half.
The passing score for the HiSET exam is 8 out of 20 on each subject and 2 out of 6 on the essay. You need a total score of at least 45 total (so it's safer to say you want 9 out of 20 in each subject).
How can I get started on my GED?
Getting started is simple. Online GED study courses are the best way to prepare for most learners. Online classes allow you the flexibility you need to get the work done on your schedule. There are no quotas or deadlines, so you can work at your own pace. Plus, you can study on-the-go with a mobile device. It's fast, affordable, and you can get started today!