4 min read
GED Requirements - Are You Eligible?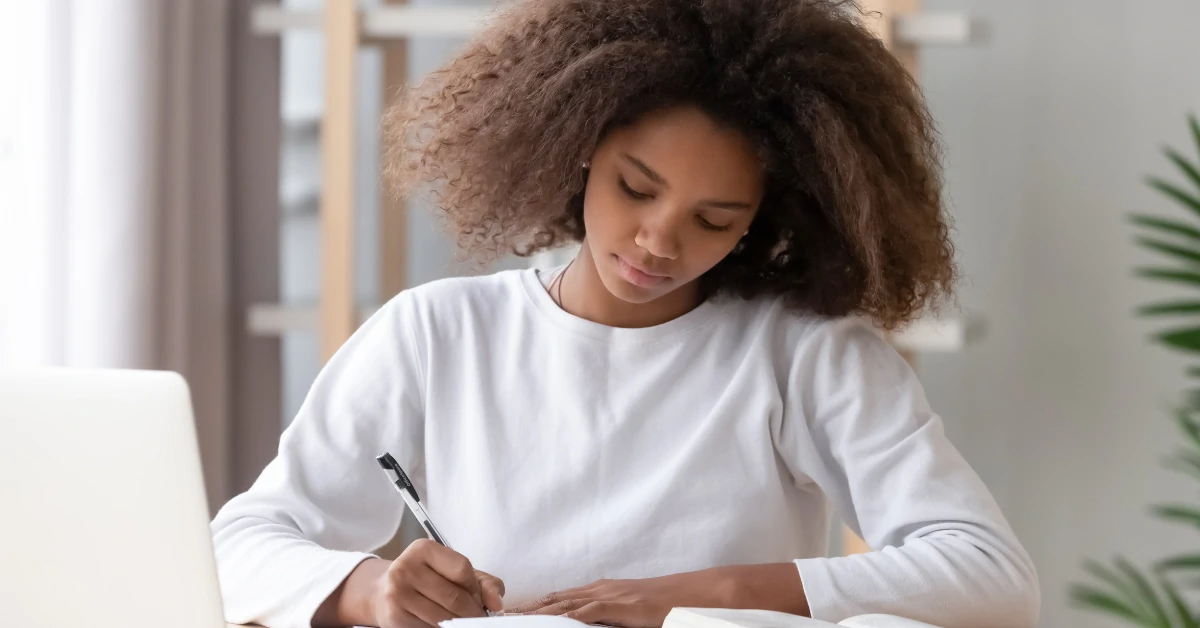 For today's 39 million U.S. adults who didn't graduate from high school, a state-issued high school equivalency (HSE) diploma is the best way to demonstrate skills and abilities necessary for a better job or more education. Each state has specific GED requirements, so it's important to learn what rules to follow and if you're eligible to take the test.
Developed in 1942, the initial GED test was designed to help military veterans finish their basic education. Today, any adult who has not received a high school diploma in the U.S. can take the GED test or the HiSET exam to get an HSE certificate. A state diploma is awarded to anyone passing the test, which measures knowledge and skills in science, social studies, math, reading, and writing.
Who's Eligible to Take the Test?
Every state or province offers one or more of the three high school equivalency tests. As a rule, you're eligible to take the test if:
You aren't currently enrolled in high school;

You haven't graduated from high school;

You are at least 18 years old or older. Some states or provinces will allow testing at 16 and 17 years, often with special requirements.

You meet local requirements regarding age, residency, preparation, and the length of time since leaving school.
Test eligibility varies in different states and provinces because each government administers the test and awards an official certificate. Be sure to check your state's requirements to learn more.
What Other Circumstances Apply to Test Candidates?
Some candidates elect to take the test when they have a high school diploma from an unaccredited high school, or they've been home-schooled. An official state credential helps these candidates get accepted by colleges and employers.
Similarly, candidates who graduated from a non-U.S. high school are generally eligible to take the GED or HiSET tests if they meet all other state and federal requirements. Often, a high school equivalency diploma is more readily accepted than a non-U.S. diploma.
U.S. citizenship is not a requirement to take the test. Adults who aren't U.S. citizens can take the test and earn a credential.
Can I Go to College with a GED?
Yes, GED holders are eligible for college! Most colleges and universities require applicants to hold either a high school diploma or high school equivalency certificate. If you have passed the GED or HiSET you can apply to most colleges in the United States.
All colleges and universities have their own individual requirements for applying. Some schools require a specific score on the high school equivalency exam, or they may require additional test scores like the SAT or ACT. Be sure to check the admissions requirements before applying.
Can I Join the Army with a GED?
Yes, GED graduates can apply to United States military and national guard programs. The armed forces require applicants to hold an accredited high school diploma or high school equivalency certificate. This includes GED and HiSET.
Can I Take GED Classes Online?
Online GED classes are a great way to prepare for the test. While you are not required to take classes before testing, most people can't pass the test without studying first. You can register for the exam at any time with no minimum study time required in most states, with the exception of Iowa. If you are underage, you may be required to attend classes first as well. Some states may require you to take and pass an official practice test first. The content and questions on the GED test are the same everywhere in the United States, so it's not easier in any specific state, but testing regulations and rules differ by state, so be sure to check your state's requirements.
What If I'm Under 18?
If you're under eighteen, you may still be eligible to take the exam. While some states require you to be 18 or older to register for the exam, many will allow you to take the test if you meet other requirements. You may need to fill out an age waiver or get parent/guardian permission. Some states will ask for signed documents from your local school district, or you will need to enroll in state-approved preparation classes before testing. Find out more about your state's age requirements for GED testing.
How Much Does it Cost to get a GED?
GED testing fees vary from state to state. The cost for the exam itself can be anywhere from $0-$150. In the state of New York, for example, testing is completely free through the GED testing service. In other states, testing fees may differ depending on the testing location you choose because of administrative fees. On average, the GED test is about $120.
Can I Get a GED Online?
Online testing may be available through the GED and HiSET testing services directly. Check with your state's testing service to find out more. Be careful of third-party testing sites offering you online testing. Remember, third-party testing is not valid and is illegal in most states. Make sure you're registering directly through your state's testing service to ensure your test scores will be valid and accredited.
What Makes a GED or HiSET Credential a High School Equivalent?
The tests are rigorous seven or eight-hour exams, equal to or exceeding high school proficiency. Passing the test requires a candidate to demonstrate a level of skill that meets or exceeds that demonstrated by 60% of graduating high school seniors. This means that 40% of graduating high school seniors wouldn't pass the test.
Approximately 97% of colleges and universities in the U.S. and 95% of employers accept an official high school equivalency diploma.
It may seem difficult, but with a little bit of preparation, you can pass the test. Once you do, you'll have a credential that will make your path forward easier and more rewarding.