4 min read
GED Homeschool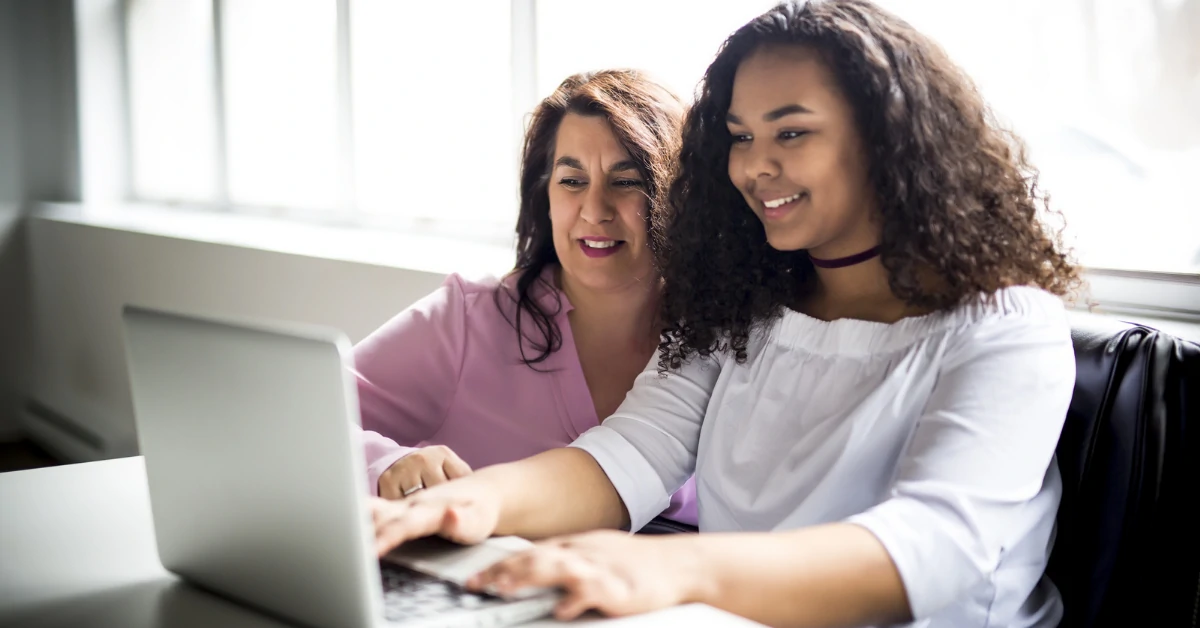 For students struggling with traditional school, homeschooling through GED preparation is an excellent alternative that will keep them on a path toward a high school equivalency credential. Some states may provide a pathway to a high school diploma for homeschool students, but, for many, an equivalency is the only accredited credential they can earn. If your homeschool child is not eligible for a traditional high school diploma, they will need to earn a high school equivalency diploma in order to meet requirements for college, their career of choice, or state regulations. High School Equivalency credentials include GED and HiSET. For a comprehensive online English and math homeschooling curriculum that's engaging and motivating, Essential Education provides versatile options for any homeschool student pursuing online education.
GED vs. Homeschool Diploma
While homeschooling is a great alternative to a traditional school, homeschool curriculums are not eligible for accreditation, and homeschool diplomas are not accredited in the same way that traditional high school diplomas are. For your child's homeschool education to be certified, they will need to obtain a high school equivalency certificate through one of the approved testing services. This will enable them to expand their career options, apply to colleges and universities, or join the armed forces.
Is Online Homeschool Legitimate?
With all the options available online, it can be a challenge to determine what's accredited and what's a scam. Many online credentials are not valid in the United States, so it's important to know the program you choose for your child is approved. Essential Education's GED Academy is certified GED Content Aligned by the GED Testing Service and approved for GED study worldwide. Homeschoolers who use Essential Education programs will be properly prepared for their high school equivalency exam. Online programs that offer your child a credential directly without partnering with your state's designated testing service may not be valid. Accreditation is important for your child's education, so make sure the program you choose is approved and follows a plan that meets your state department of education's regulations.
There are two steps for getting a high school equivalency certificate:
Take classes and study.

Take the official exam administered by the approved testing provider for your state.
This means your child can do 100% of their test prep courses online from home. There is no need for them to attend in-person classes or be enrolled in a public or private school. The important thing is that they learn. If learning online, from home, with a flexible schedule is what works best for your family, homeschooling and the GED may be right for you.
Accredited Online Classes for GED Homeschoolers
Online GED prep classes are the first step toward an accredited diploma for your homeschool child. The curriculum includes math, reading, writing, social studies, and science. Whether your child is pursuing their GED or not, the High School Equivalency Prep program provides a well-rounded education for your homeschool student. The program is flexible with both remedial and accelerated learning tracks and guided instruction based on the student's needs.
The process is simple, affordable, and personalized. With GED Academy, your child will receive their own learning plan based specifically on their strengths and weaknesses. They can set their own pace to meet any deadline, and their classes are available 24/7 to accommodate all schedules and time zones. Students will begin with an assessment test to set their study plan, and then lessons will be automatically loaded into their homeroom for easy access. Parents can easily track their child's progress and work with their child to make reasonable study goals and achieve real results.
Is Online GED Testing Legitimate?
Most states approved online GED testing in 2020. An online testing option was added to the test offerings and made available for students who meet the requirements. For online testing to be valid, students must still complete their testing through one of the two testing services approved in the United States: GED or HiSET. Third-party testing, either online or offline, is not approved.
What Homeschooling Parents Are Saying…
"I went through a lot of problems with my daughter. She's bright but just didn't get along in school. She had trouble adjusting to high school and wasn't going to have enough credits to graduate. We decided together that the GED and community college was the best way forward. I came to GED Academy for help and guidance to make sure it happened, and I'm so glad I did. Their program is incredible. It helped my daughter get her GED, and she starts college next week!"
- Mary Anderson, A parent from North Carolina
"I had homeschooled for years, but at the high school level, I knew I needed some good extra content, especially in math. I integrated GED Academy into my home school curriculum, and the high school lessons aren't just GED prep. They enhanced my kids' math skills better than I ever could, in an easy, independent learning program, where I can really track progress."
- Sandra Martinez, A parent from Texas
"The college my homeschooled son wanted to go to required a GED diploma. I turned to GED Academy for test preparation. My son had a lot of knowledge, but he needed to fill in some gaps and make sure he was ready to face a standardized test, something he hadn't dealt with before! Because he was prepared, he didn't just pass. I'm excited to say, he got scholarship-level scores!"
- Naomi Frances, A parent from Washington