7 min read
GED vs. High School Diploma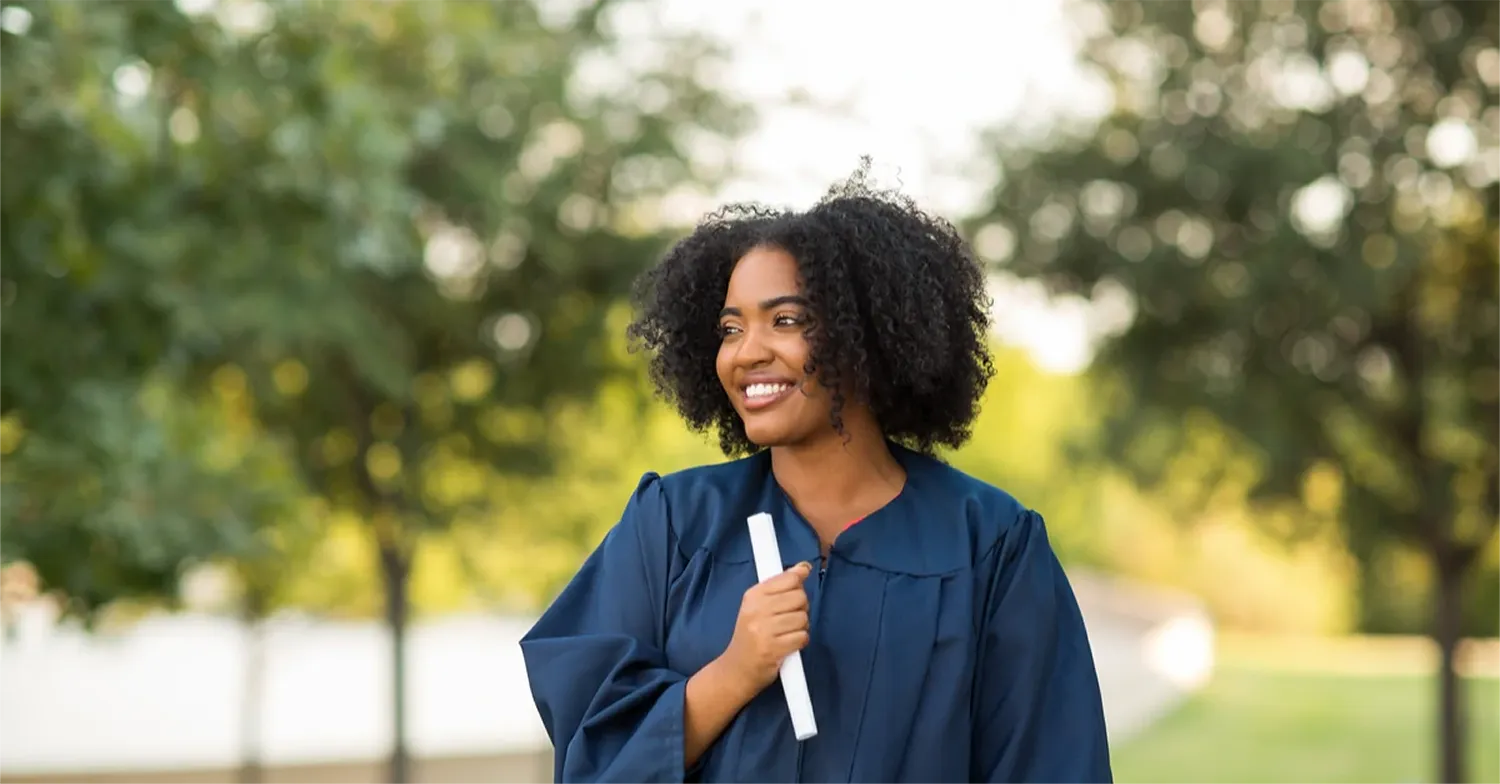 Which is better, a High School Diploma or a GED credential? That depends. It might seem like high school is best on the surface, but there are a lot of factors to consider about what you need and what is available to you. If you're still enrolled in high school, it's worth it to finish school and earn your high school diploma, but if you've already dropped out or you're older, the GED is the fastest and easiest choice. To learn more about what option is right for you, continue reading this article.
GED vs. High School Diploma Comparison
| | | |
| --- | --- | --- |
| | GED | Public High School |
| Age Requirements | 16 minimum, no maximum | No minimum, 21 maximum |
| Completion Time | Approximately 7 hours | 3-4 years |
| Subject Requirements | 4 subject tests | 24 credits across 9 subjects |
| Acceptance Rate | 98% | 100% |
| Average Cost | $120 | Free |
| Salary Difference | Earn approximately $9,000 more annually than high school dropouts | Earn approximately $11,000 more annually than high school dropouts |
Age Requirement
One of the most important factors to consider when choosing between a GED and a high school diploma is your age. High school education is available through the public school system to students up to age 21. If you are a high school student, staying enrolled and finishing your education may be the easiest route to getting your high school diploma.
But what if high school isn't working for you? This is common. For a lot of people, traditional education is the wrong choice. Maybe you have a learning difference that your school won't accommodate, or maybe school is just boring, and you're ready to move on. If you're 16 years old or older, you could be eligible to take the GED exam. Earning your GED credential will allow you to move on faster, so you don't have to wait to graduate with your class. A GED certificate will enable you to get better jobs, apply to college, or join the military.
If you're over 21, traditional high school isn't available to you, but that doesn't mean you can't still get your education and earn a credential. The GED is the best alternative to high school. You can study for your test on your own or by taking classes online or in-person before taking the official exam. There is no maximum age limit for getting your GED, so it's never too late to take this important step on your journey to education.
Completion Time
When it comes to completing high school, it's all about credits. You have to earn a minimum of 24 high school credits in order to graduate. This takes time. Usually, it takes four years to complete high school. The GED, on the other hand, is about passing a test. The test itself takes between 7-8 hours to complete. Each subject is about 2 hours long.
It is recommended, but not required in most states that you study before taking the exam. You don't have to log any number of hours or earn credits to take the test. It's up to you how much time you want to spend preparing for the test. Most people can study and be ready to take the test in 6 weeks using the Essential Education online study program.
Subject Requirements
In high school, your 24 credits are spread across nine subjects, including electives. Each school may have different requirements, and there will be variations from school to school. With the GED, you only have to worry about four subjects: Math, Social Studies, Science, and Language Arts.
Acceptance Rate
If you get a state-issued high school diploma, 100% of colleges and employers will accept it as your high school credential. This doesn't mean you'll have a 100% acceptance rate for your college or job applications. It just means if they require that you have a high school credential, your high school diploma will fill that requirement, no questions asked.
Not all high schools are created equal, however. Public schools are fully accredited by the state, so if you earn a diploma from a public school, your credential will be accredited. If you graduate from a private school, make sure the school and your credential are accredited, too. Some private schools don't have the proper accreditation or get their accreditation revoked if they don't meet requirements. Private schools, especially online private schools, may not be accredited at all, and the acceptance rate for those diplomas drops below 60%.
Acceptance for the GED credential is very high. At 98%, almost all colleges and employers will accept a GED in place of a high school diploma. Requirements for acceptance of GED holders may be slightly different than high school diploma holders, so be sure to check with the college or university where you plan to apply. Unlike with a high school diploma, a GED is accredited as long as you get it from the official GED Testing Service and not a third party. At the end of the day, the acceptance rate for GED and high school diploma is effectively the same.
Average Cost
Free public education is provided by the United States government to everyone who qualifies. This means if you meet the age requirements, you can attend the public school in your area for no overhead cost. There are still costs to consider, however, like transportation, school supplies, and educational trips. Just because school is free doesn't mean there aren't still costs involved.
The GED test ranges anywhere from $0-$150 in the United States. In most states, it costs $120 to take the test. But what about the other costs? Well, if you live in a state where online testing is allowed, you may not need to worry about transportation or trips. You may need some supplies, such as study books or online courses, a computer or smartphone, or note-taking supplies.
Getting your education shouldn't break the bank. We at Essential Education firmly believe that cost shouldn't be a barrier when it comes to pursuing your high school equivalency credential. Affordable education is key. Apply for the Essential Education scholarship to find out if you qualify for discounted online GED courses today.
Salary Difference
In today's competitive job market, getting a diploma or GED is important for improving your job prospects and salary potential. Studies show that high school graduates earn, on average, $11,000 more per year than high school dropouts, and GED recipients earn, on average, $9,000 more. That's a lot of money!
If you do the math, you can see that high school graduates earn, on average, $2,000 more than GED recipients. That might seem like a lot, but it's only about $40 more per week. If you're not eligible to get your high school diploma anymore, getting a GED will still give you a huge increase in your earning potential and open doors to new job opportunities. Don't let your education hold you back from pursuing your dreams and earning the salary you deserve.
Which is Better, GED or High School Diploma?
Ultimately, the decision is up to you. Both will increase your chances of getting a good job or enable you to further your education with college or career programs. If you're still in school and think you can graduate, it's worth staying to complete your high school education. If you're older, struggling with a learning difference or disability, or you have other barriers to finishing school, a GED is the best alternative.
Frequently Asked Questions
Can you get a high school diploma after getting a GED?
No. You can only have either an accredited high school diploma or an accredited GED. You cannot have both. Some high school diplomas from other countries may not be accepted in the united states, so if you hold an accredited diploma from your country, you may still be eligible to earn a GED if your high school diploma is not recognized by the United States.
Can I get my GED while still in high school?
No. You must officially withdraw from high school before taking the GED test.
Is getting GED harder than high school?
No. The GED is not harder than high school. Some might say it's easier since it only covers four subjects. However, this depends on your strengths. If you're a very good test taker, the GED might be easier for you, but if your strengths lie in completing schoolwork and participating in class activities, a high school might be easier for you.
Does GED vs. High School Diploma matter if I want to join the military?
No. The United States military accepts both high school diplomas and GED credentials.
HSE vs. GED, are they different, and which one is better?
HSE stands for high school equivalency. The GED is one type of HSE credential. High school equivalency credentials are earned by taking one of the two high school equivalency tests in the united states: GED and HiSET. All three are functionally the same. None is better than the other. Check with your state to find out which is available where you live.