8 min read
GED Accommodations for Learning Disabilities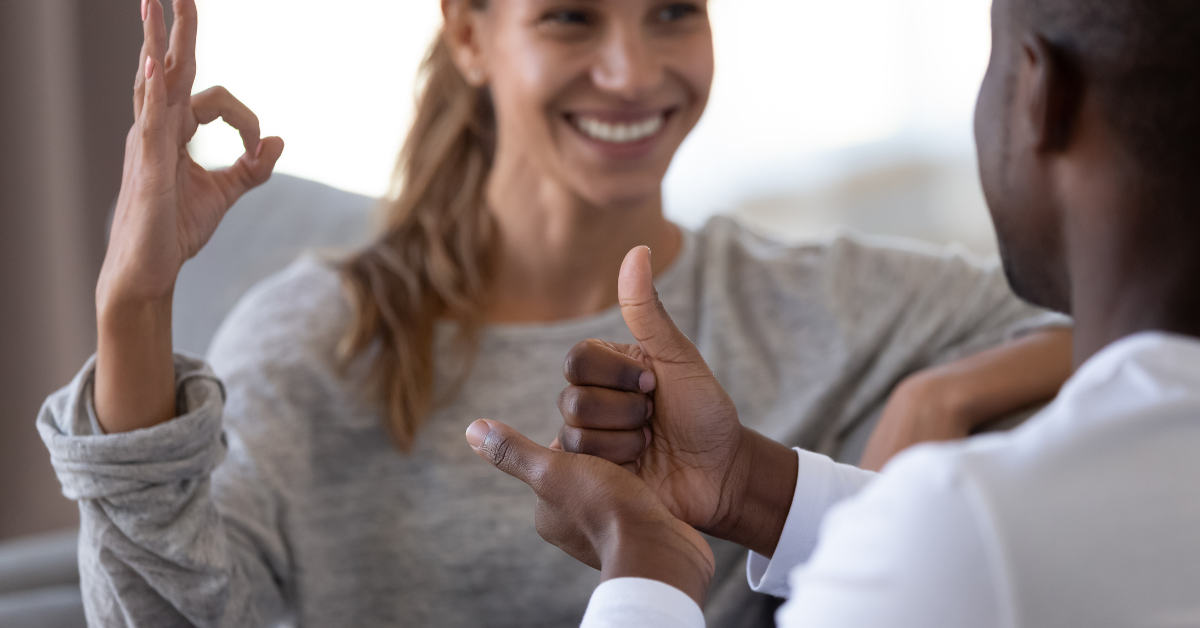 There's a reason that you want your GED credential. You want a better job and maybe a chance at college. But what if you have a disability that makes testing harder? Don't let that stop you! There are testing accommodations available to make getting your GED achievable.
Table of Contents:
All official high school equivalency (HSE) tests offer special test-taking accommodations for disabilities. These are special allowances like extra time, a separate room, or extra breaks.
The accommodations you need will depend on your disability. But how to apply will depend on what test you take. That's because the GED test is no longer the only HSE test available. Depending on your state, you may be able to take the GED test or HiSET exam. Any of these three tests can earn you a state-issued HSE diploma. And all three tests provide accommodations.
What Differences Qualify for Accommodations?
Most people think of physical disabilities when they think of accommodations. But test centers provide accommodations for people with many types of disabilities, including:
Attention-Deficit/Hyperactivity Disorder (ADHD)

Learning and Cognitive Disorders (LCD)

Psychological and Psychiatric Disorders (EPP)

Physical Disabilities and Chronic Health Conditions (PCH)
This isn't a complete list. No matter what disability you have, you may qualify for accommodations if it gives you problems taking tests.
Attention-Deficit/Hyperactivity Disorder (ADHD)
One of the most common disabilities is ADHD or attention-deficit/hyperactivity disorder. ADHD can often go undiagnosed and cause problems in school. People with ADHD may drop out because school is hard. They may have difficulty concentrating, focusing, or sitting still, making test-taking challenging.
To get accommodations for ADHD, you'll need documentation from a psychiatrist, medical doctor, or psychologist specializing in ADHD. You'll also need to share information about your history and symptoms. The doctor will administer some tests and assessments to determine your diagnosis, like the TOVA Gordon Diagnostic Battery. The HSE test accommodations you can receive (such as frequent breaks or extra time) will be based on your symptoms.
Learning and Cognitive Disorders (LCD)
There are many learning disabilities and cognitive disorders that can create testing difficult. If you have been diagnosed with one, you may qualify for additional accommodations. These include:
Autism

Dysgraphia

Dyslexia

Dyscalculia

Other processing disorders
Dyslexia can cause challenges with reading, dysgraphia with writing, and Dyscalculia with math. These disorders sometimes manifest as a jumbling of letters or numbers, trouble spelling, or completing simple math. They are common learning disabilities but can often go undiagnosed.
Autism
Autism or Autism Spectrum Disorder are both categorized under Learning and Cognitive Disorders when it comes to accommodations. These disorders can manifest as issues with speech, social skills, nonverbal communication, and processing. It is a common disorder that often goes undiagnosed. Students who experience any of the symptoms may consider seeking a diagnosis to qualify for accommodations.
Like other disabilities, you will need to provide a diagnosis and documentation of your symptoms from a licensed doctor specializing in your learning disability. GED testing accommodations for these disabilities can include extended or unlimited testing time for the subject related to your disability, a private testing room, or a proctor to read questions and passages aloud during testing. These accommodations will be based on your symptoms and needs.
Psychological and Psychiatric Disorders (EPP)
Testing can be made more difficult by chronic psychological disorders. This include:
Anxiety

Depression

Personality disorders
Various psychological and personality disorders may qualify students for accommodations. To obtain accommodations for an EPP, you will need a current diagnosis from a licensed specialist like a psychologist or psychiatrist. Your symptoms will determine what accommodations you qualify for.
Anxiety and Depression
Diagnosed anxiety disorders are one of the most common reasons for granting accommodations. Anxiety can cause a variety of symptoms that interfere with test-taking, including panic attacks. Depression can also be a qualifier for accommodations, as it can cause symptoms as severe as blackouts or memory problems.
Physical Disabilities and Chronic Health Conditions (PCH)
Physical disabilities are some of the most common disabilities that qualify for accommodations. Certain disabilities, like hearing or sight impairments, require specific resources and are usually chronic, but some more temporary physical conditions may be eligible as well. These can include:
Hearing impairments

Visual impairments

Chronic and/or severe pain

Chronic fatigue

Diabetes

Crohn's disease

Pregnancy
To apply for accommodations, a recent diagnosis from a licensed professional is needed. The GED accommodations available can differ depending on your disability, ranging from more frequent breaks or extended time limits to a screen reader or proctor assistance.
Accessibility Functions
If you don't qualify for accommodations, there are still other accessibility options available to all students taking the GED test. If you experience color blindness or other visual impairments, there are 11 unique color schemes to choose from for the computerized test. There are also text size options and a text highlight function.
Accommodations for HiSET
Accommodations are available no matter which high school equivalency test you're taking. GED and HiSET test takers must apply for accommodations before scheduling your test. Accommodations are given on a case-by-case basis for all three tests, and a diagnosis is required from a licensed professional to qualify.
To apply for GED accommodations, you will need to create an account on ged.com. The best way to contact them with questions is by email or by calling your specific local testing center.
For more information about HiSET accommodations, call the accommodations number 1-609-359-5615 or 1-855-802-2748 (toll-free).
These include:
Tools

Procedures

Materials that an examinee may use to support test-taking, including items such as earplugs, magnifying glasses, or seat cushions.
Can I Get Help with Test Prep for Learning Disabilities?
GED prep for students with ADHD, dyslexia, or other learning disabilities is available online. Features that can help make the process easier are:
The ability to study at home

Being able to learn at your own pace

Multimedia programs, with audio and images as well as text

Other accessibility features like subtitles and screen reader compatibility
The truth is, the features that can help learners with disabilities also help most other learners succeed. The best study programs will let you learn at your own speed. They will explain ideas in multiple ways, using audio, images, and text. But just like testing accommodations, the best study program for you depends on your unique needs. Think about what helps you learn, and search for the study program that will help you most.
Essential Education's HSE study programs have all of these functions. Students can study at their own pace with unlimited access to review. The combination of video and audio lessons with interactive questions means the lessons will work for you no matter what kind of learner you are, plus they are fully accessible. There's no need to look for GED classes near you since online courses will provide everything you need and more. Also, you can get started with the online study program right away.
How Do I Apply for Accommodations?
For most types of accommodations, you'll need to apply for approval. Accommodations can include:
Extra time

A separate room

Audio, large print, or braille tests

Screen magnification for computer tests

A calculator or talking calculator

A scribe or aide for keyboard entry

Additional breaks

Sign language interpretation
Each request is unique. You will need to ask for specific accommodations based on your disability.
All three HSE tests have processes for applying for accommodations. A qualified professional, such as your doctor, will need to provide documentation of your diagnosis and needs.
For the HiSET exam, fill out a request form for special testing:
To request accommodations for the GED test, you'll need to create a MyGED® account on GED.com. Answer "yes" to the question: "Do you need to request accommodated testing conditions for a documented disability?" You will get a link to apply for accommodations.
Talk to your doctor if you feel you need accommodations. Discuss what tests you may need to take and whether you need to see a specialist.
Accommodations are important to make sure everyone has an opportunity to earn an HSE diploma. If you need special help, apply! You can earn your credential and open up doors to better jobs and more education.
Students with learning disabilities often have a hard time in high school. Because of the unique symptoms students with disabilities face, traditional schooling may not meet all of their needs. The high school equivalency certificate is a great alternative, and the testing services provide accommodations to students who need it. Learning programs for students with disabilities may be hard to find locally, but the online Essential Education program has been designed with all student types in mind.
What Is Allowed at the Test Center?
Test centers provide some help that doesn't need approval or a doctor's diagnosis. Assistance may include wheelchair access, scratch paper, and your preferred seating in the room. You may also be able to bring your own resources to the test, such as:
Earplugs

Prescription medicine

Medical devices

Service animals

Magnifying glasses or device

Seat cushions, back pillows, or footstools

Colored scratch paper

A plain straightedge to help with reading

Other tools
Contact your local test center to confirm what help they can provide and what you can bring. Some special equipment may require an accommodation request or a notification form. Talking with the test center beforehand will make sure there are no misunderstandings.
What Alternate Test Formats are There?
You can take HSE tests in several different versions:
Spanish or English

Computer-based or paper-based

Large print

Audio

Braille
The GED test is given only on a computer, except when there is an approved accommodation. Request an accommodation if you need a large print, audio, or braille version of the test.
For the HiSET exam, a large-print version of the test should be available at the testing center. If you need an audio or braille version, you should make an accommodation request.